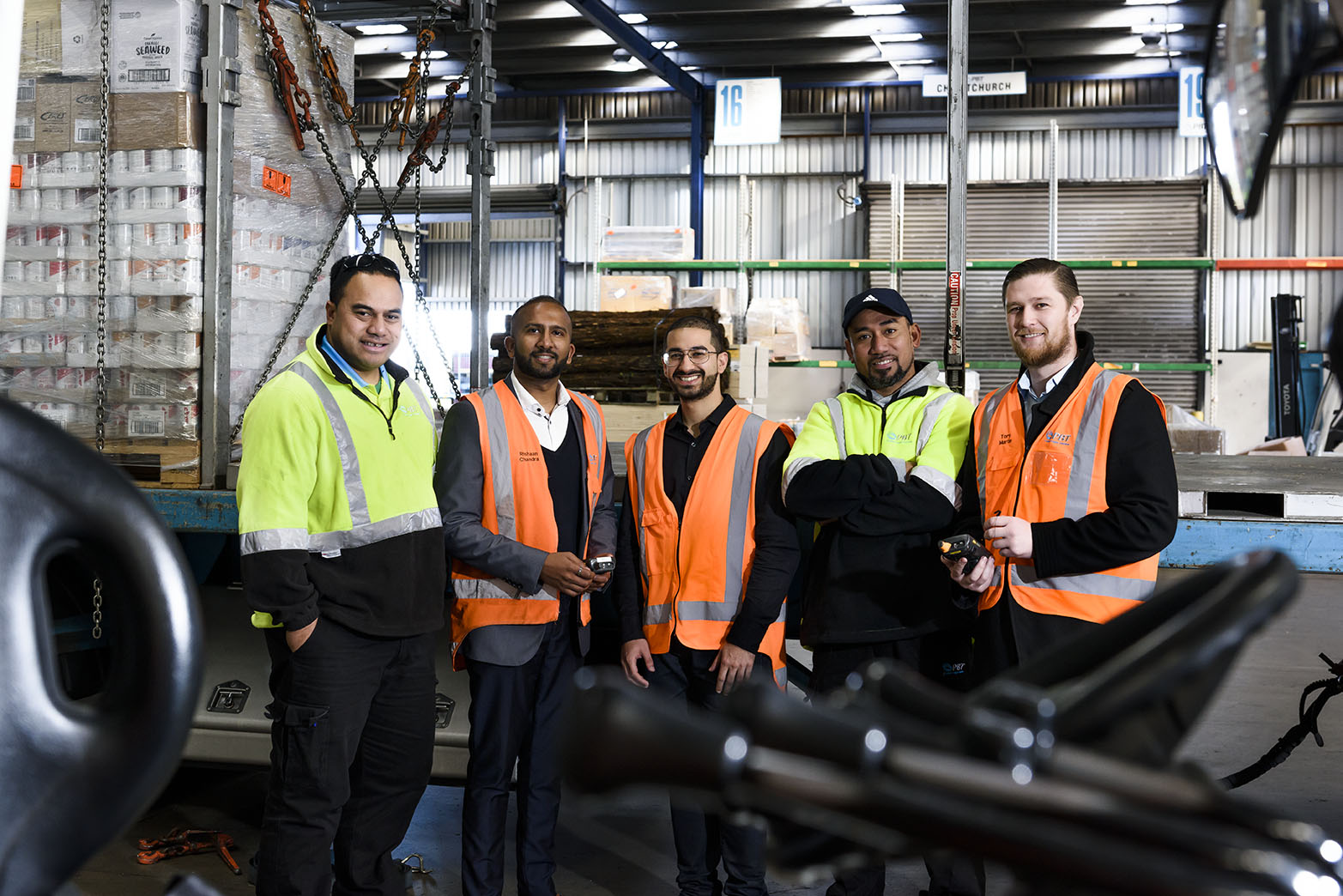 About PBT
At PBT we are focused on Working Together to be NZ's leading Express Freight Network. 
We provide the most comprehensive range of express courier and general freight services in New Zealand – from express courier packets & parcels – to general freight pallets & full truckloads – to ocean & airfreight container movements.
Our locations, fleet and people cover New Zealand from Kaitaia to Bluff. Our culture of Working Together ensures this unique network delivers the best possible service levels every day.
PBTs News
Our news blog contains notifications, service updates, industry news and information on what is happening at PBT.
View All
COVID-19 update from PBT 23rd June 2021 - Wellington level 2
CV19 Level 2 for Wellington The safety and wellbeing of our customers, suppliers and staff is our top priority. We would take this opportunity to advise our customers of the processes and procedures we have implemented to give you confidence that we are operating and utilising a best practice safety approach to protect our customers and our staff in this environment.
NZ Wide
23/06/2021
Ferry Delays - North & South Island Freight
Please be advised due to significant ferry delays, freight travelling in either direction potentially could be delayed by 24 hours for delivery. Should you wish to query your consignments, please contact PBT Customer Services Team or your Account Manager. Thank you for your understanding and patience. PBT Team
NZ Wide
23/06/2021
E-cert update & reminder from PBT: 1 December 2020
E-cert Requirements per Animal Products Notice 2018: Regulated Control Scheme It is a requirement that when booking export eligible animal product transfers that relevant goods must be clearly identifiable as being intended for export. Additionally batch numbers must be provided to PBT for export eligible dairy products. If PBT is not advised that freight is E-cert it will travel as general freight and risks losing E-cert eligibility. Customer Requirements At the time of booking a consignment, we need to be advised that it is an E-cert shipment and provided with an ED number (export document number). Additionally, batch numbers need to be provided to PBT when booking shipments for export eligible dairy product. For your further information, PBT has been advised the following by MPI:
NZ Wide
01/12/2020